Meet the Crew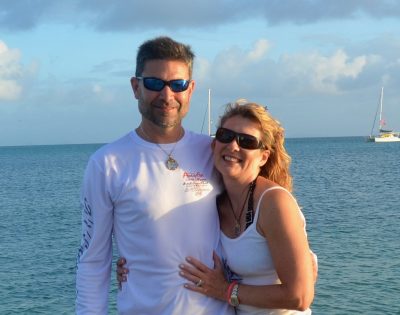 Meet Captain Dirk and Captain/Chef Sandy DeLo and share in their passion for boating, fun, and adventure!
After receiving his Ph.D. from Columbia University, Dirk started his career in education, ultimately working his way into the field of technology. His land-based career offered him the opportunity to work in locations around the globe, such as Switzerland, Brazil, and China. His last post before casting off the dock lines was serving as Chief Technology Officer for a New York City based global education company.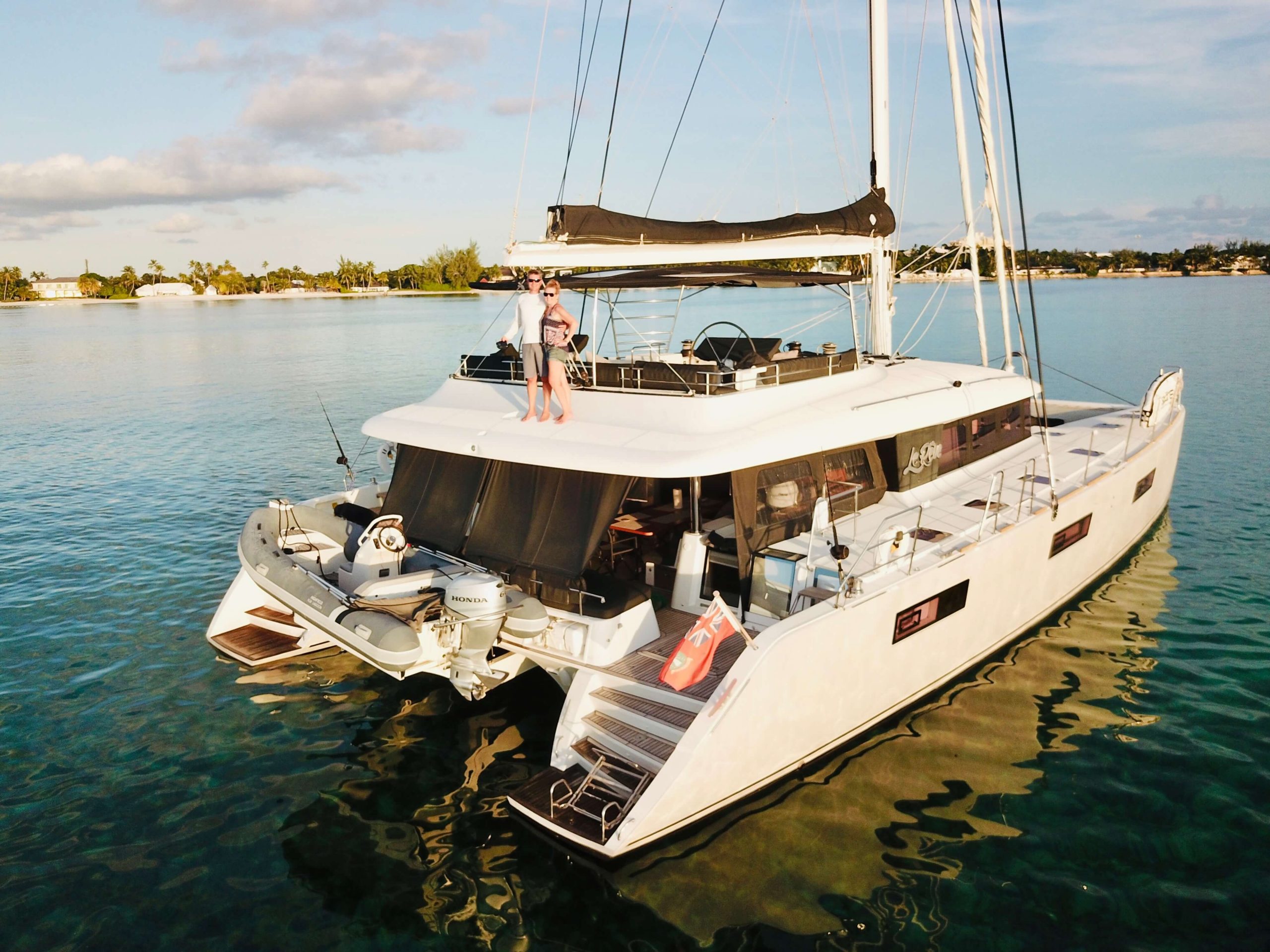 Dirk started sailing solo at 5 years old, crossed the Pacific Ocean from LA to Honolulu at 14 as part of a racing crew, and has been leading yacht charters around the world for over 25 years!
Some of his favorite destinations are French Polynesia and the British Virgin Islands, which he first visited in 1981. He is an avid water sports enthusiast and will be happy to lead you on SCUBA dives in the best locations, snorkeling, tubing, wakeboarding, kneeboarding, kayaking, SUPing, deep-sea fishing, and even provide an introduction to kiteboarding. Islands.
Dirk also has a Mavic Pro drone aboard and will be happy to record breathtaking footage of your vacation.
Captain Dirk is a highly experienced US Coast Guard certified 100 Ton Master Captain, PADI Divemaster, and an award-winning bartender who loves to mix up craft cocktails for the guests!
Captain/Chef Sandy began sailing in college and has never looked back! She loves entertaining and introducing people to the seafaring lifestyle. Prior to taking to the ocean, she, too, led the Corporate life, having worked internationally in Australia, Italy, London, and Thailand. She spent 25 years on Wall Street in technology in executive roles for a Fortune 100 Firm and a few extra years as a Management Consultant. These experiences have played into the professionalism she brings to managing her galley and understanding the needs and desires of guests onboard.
Sandy has been cooking since the age of 10, and she loves to get creative in the galley and serve up tasty snacks and beautiful meals to the guests. In addition to serving as Chef aboard, Sandy is also a PADI Divemaster and a USCG Certified 100 Ton Master Captain with bluewater experience on the high seas. Some of Sandy's favorite spots are the Virgin Islands (especially Waterlemon Cay!) and the Exuma Islands of the Bahamas.
In 2007, with hired crew aboard, Dirk and Sandy started offering charters in the Virgin Islands aboard the first "Yacht Catatonic," a Lagoon 440. In 2013, they deepened their commitment to yachting, adding a 38' day charter motor yacht based in New York to the fleet. 2015 brought a second motor yacht operating day charters on Long Island Sound, and the charter operation was running in full swing.
Catatonic 440 enjoyed a reputation as one of the most popular, most fun, and busiest charter sailing yachts in the US and the British Virgin Islands for ten years. Sadly, Catatonic 440 was lost in Hurricane Irma but gave way to ownership of Catatonic 500, a gorgeous 2011 Lagoon 500. Sandy and Dirk proudly operated Catatonic 500, themselves, in the Virgin Islands in the Winter and Spring seasons and in New England in Summer.
In the fall of 2021, Sandy and Dirk purchased the amazing 2017 Lagoon 620 Essence, Le Rêve, where their professional background, intimate knowledge of sailing, experience in hospitality, and history in the marine industry combine to provide the penultimate experience for their charter guests.
About Us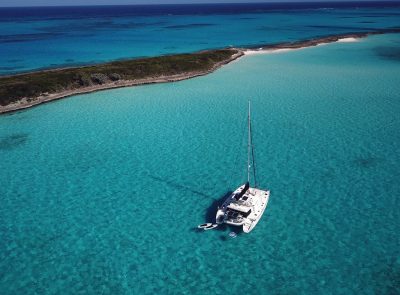 Take a break from it all on Le Rêve! Our all-inclusive yacht charter offers a luxurious and relaxing way to enjoy the ocean, friends, and family. Watch your worries sail away as you spend time on our amazing yacht. With our experienced crew serving you, you'll have a luxurious vacation like it's meant to be. Find out more about chartering in the Virgin Islands by contacting us today.
A Wide Range of Amenities
All on-board meals and a generous ships bar (both provisioned to your specifications), all on-board activities, mooring fees, ice, water, fuel, etc. are included. The only things not included are transfers to and from the yacht, any off-board food or activities, fishing licenses for guests wishing to fish in the BVI (about $45 per head), and gratuity to your crew. Gratuity typically ranges between 15 and 20% of the charter fee for excellent service.
Our Mission
We love to put smiles on our guests' faces as they realize how beautiful life is at sea!
Since 2000, we have been offering private yacht charters, and we know the best tips and tricks to enjoying sailing the Caribbean and New England. Come with us to make memories that will last a lifetime. Come with us and sail the dream!